I would have never thought i would be blogging but now that I have, I actually enjoy it. Getting to write about all my memories and experiences of all these countries was so fun to do. I learned how to write in a way that would capture a person's attention on certain places and at the same time explaining to the reader what to look for in each city or town. Each country in Latin America has its own culture and i feel that each country is very unique when it comes to their environment, food, customs and mentality. There is so much corruption in each country that it makes the population act a certain way. There were two common ideologies that I saw and heard through the people i met. I'd say it was about halve the people I've met had did not have such nice things to say about the government. They felt like the government doesn't do the best the can with providing resources to the mass. The other half felt that the government is doing their best and that if you work hard enough you can meet their goals.
This is not word by word of what people have told me but if i were to categorize the two different perspectives that i have heard, they would fall within those two statements. The one thing i did notice was that people who said they despised the government are lower class citizens or at least "were" lower class before they moved up the social latter. And of course the people who said the government is doing their best were high class citizens or at least upper middle class citizens. These ideas were seen in every country i have been too and not one has yet to be contempt with their situation.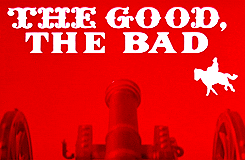 Despite these findings i still felt the nationalism of each country and how everyone comes together to have a good time. I'm not saying the U.S. doesn't have a strong nationalism we do (sports) but people in Latin American no matter what age will come together to have a good time. Even though there is extreme poverty in almost most of the countries the people still have the energy to be friendly with you and honesty give you the best advice for whatever you are looking for. I have yet to discover a lot of countries but hopefully i get the chance to travel to the rest of the countries.
Overall, this blog helped me recognize the value of having the opportunity to explore all these countries. I was able to see all different kinds of people in multiple situations. Whether it was eating eggs in small cafe in the middle of the desert or having drinks with the night owls that don't sleep and vibe all night long in Colombia. As i continue to write about my encounters with locals all the way from Mexico to Brazil i begin to understand and rationalize the way Latins behave. Most countries are in a very critical state that makes me feel lucky to live in U.S. and have the opportunity to study in the U.S. as well. I may make it seem like the countries are paradises because they do look so beautiful but in reality, we see these third-world countries as vacation options and not like neighboring countries who need assistance in stabilizing their governments.
In a way this blog itself helps prove that people living outside of Latin America don't see the internal problems each country has but instead we want to know what the best price for a hotel is, so you can reward yourself with some vacation time. I bet its the same situation with the rest of the world but at the end of the day we Americans are so confined within our own social bubble that all we are worried about is our selves and nothing else. Yet the people who have less than us, still have the energy to share good times during drastic measures and at the same time looking after each other.
I enjoyed writing about all these countries and all the little different characteristics i have learned from each country. I hope i was able to help some create their vacation bucket list and save them some time on deciding what to explore!